General Information
Unclaimed Funds. When checks disbursed by bankruptcy trustees to creditors are not cashed, the trustee deposits the funds with the court until such time that the rightful creditor or the creditor's successor in interest applies for release of the previously unclaimed funds. The Unclaimed Funds Locator provides a search engine to find unclaimed funds by court, creditor name, debtor name, case number, and date restrictions.
Transcripts and Audio Recordings. A transcript or audio recording of a court proceeding may be ordered by filing the appropriate form.
Online Payments. Payment of court fees (filing fees and installment payments, recordings of hearings, etc.) may be paid online with a debit card, ACH (electronic payment from a bank account), or PayPal.
CARE Program. The Credit Abuse Resistance Education (CARE) Program is designed to educate high school and college students about the pitfalls of credit abuse and to prepare them for the financial responsibilities they will encounter as young adults. The program provides educators access to bankruptcy judges and attorneys with years of experience in working with individuals who have accumulated unmanageable debt.
Credit Reports and Court Records. The bankruptcy court does not directly provide any information to the major credit reporting agencies: Equifax, Experian, and Transunion. These agencies compile information from various sources. For information about bankruptcy cases, these agencies, as well as any individual or institution, are able to access public court records that are available online. 
Mediation. The court's Bankruptcy Alternative Dispute Resolution (BDR) program serves to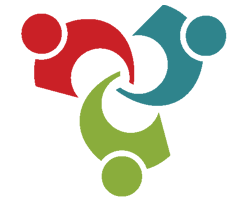 facilitate the voluntary resolution of adversary proceedings and contested matters.
Post-Judgment Interest Rates. The post-judgment interest rate is the weekly average one-year constant maturity Treasury yield for the calendar week preceding the date of the entry of the judgment. The current interest rate is provided by the Federal Reserve and published each Monday for the prior week. 
Noticing Information
Creditor Electronic Bankruptcy Noticing. The U.S. Bankruptcy Courts offer the bankruptcy community Electronic Bankruptcy Noticing (EBN). EBN is a FREE service that allows court notices to be transmitted electronically, delivering them faster and more conveniently.
Debtor Electronic Bankruptcy Noticing. Through the Debtor Electronic Bankruptcy Noticing (DeBN) Program, debtors have the opportunity to request receipt of court notices and orders via email.
Notice Provider Information. Rule 2002(g)(4), which became effective December 1, 2005, allows a "notice provider." In conjunction with Rule 2002(g)(4), Rule 9001(9) was amended to add a definition of "notice provider" as "any entity approved by the Administrative Office of the United States Courts (AO) to give notice to creditors under Rule 2002(g)(4)."
Register of Governmental Unit Mailing Addresses (Bankruptcy Rule 5003(e)). In accordance with Bankruptcy Rule 5003(e), the United States, the state in which the court is located, and their governmental units may designate their mailing addresses.